Apps
How To Transfer Files From Smartphone To PC Using Xiaomi ShareMe App?
By |
Among the extensive catalog of Xiaomi apps, one can find the most useful tools. In this case, we came across to talk about Mi Drop. A tool that allows us to transfer files between the smartphone and PC wirelessly.
However, overnight Xiaomi decided to rename the application, and this was renamed ShareMe. The app is now updated with minor changes in operations and interface. In this post, I'm gonna guide you on how to use ShareMe. So, you can easily transfer data between your PC and your smartphone in superfast.
First of all, What is ShareMe?
As I said, ShareMe is nothing more than a renewed edition of the classic Mi Drop, which in turn was an integrated function in the Xiaomi file explorer. It is a tool that relies on FTP technology – File Transfer Protocol – to make the connection between the two devices, and thus allow the transfer of information between them.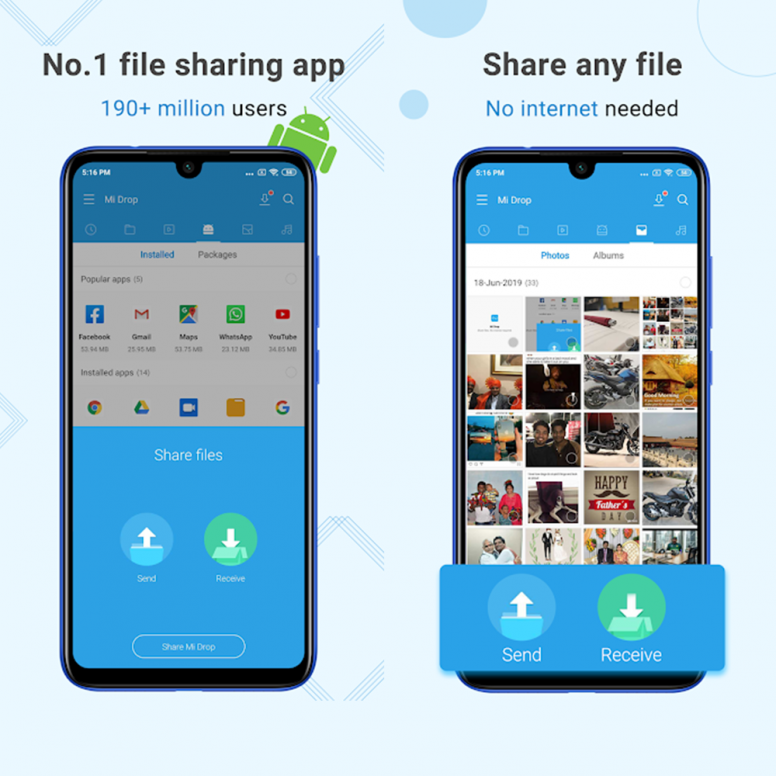 Pretty much, the Internet connection is not necessary to send files from the mobile to the PC – or vice versa. It still offers a high transfer speed, according to Xiaomi up to 200 times faster than Bluetooth connectivity.
But perhaps the best of all is that ShareMe works with any Android device. In addition, it allows you to send files of all kinds, regardless of their format, extension or weight.
How to use ShareMe to transfer files step by step
Unless you have a Xiaomi mobile, the first thing you should do is download the ShareMe app from Google Playstore. Make sure, this app is completely free of cost. Despite having Xiaomi's background, it does not include ads of any kind.
Once installed, when running the application it will be necessary to choose a username. Also grant the necessary permissions, both for location and access to the phone's file system. Now, you can start the process of connecting to the PC by following the steps below:
Make sure both devices are connected to the same Wi-Fi network.
Display the app's side menu and tap on Connect to the computer.
Choose the type of connection you want to make, portable – less secure – or with a password.
On the PC, open the file browser and enter the FTP address that will appear in the app.
And that's it. If the connection has been made correctly, in the file explorer of the PC you can see the internal storage of your phone and all the documents stored in it. So you can copy, paste or move any file from the mobile to the computer and vice versa.
Once you have finished, you just have to go back to the app and touch the Stop button to end the FTP server. In this way, you will no longer have access to the mobile's internal storage until the next time you need to transfer files.