Apps
Google Launches Tangi: A Short Video App Made For DIY People
By |
Google's Area 120 project has just launched Tangi. It is a TikTok like social network starred by short vertical videos. Tangi is not only focussed on entertainment but also teaching people certain skills. Specifically, it is an app designed for content related to DIY and general creativity. As we read in TechCrunch, its creator wants us to find tutorials and share them with other users.
It has a nice interface with a feed of a collection of short videos. The videos may categorize as Art, Kitchen, DIY, Fashion, and beauty Lifestyle.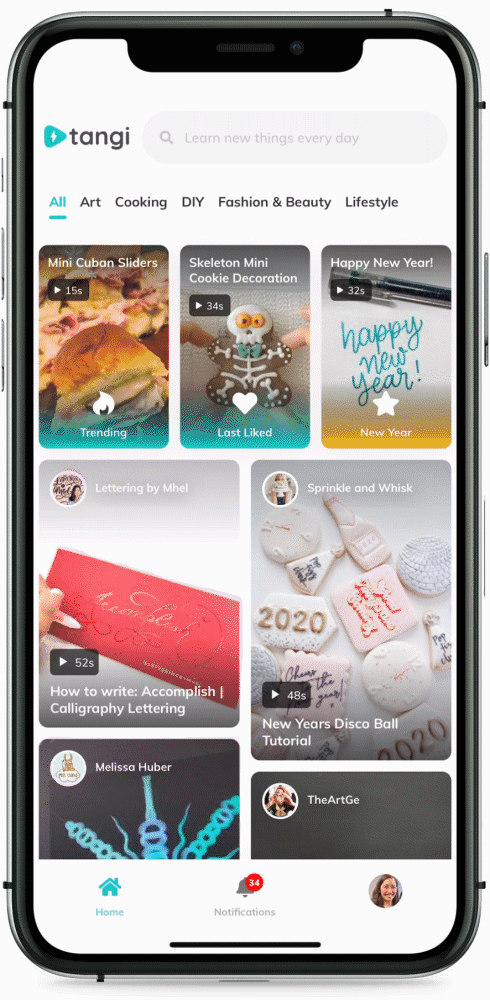 Tangi videos can last up to a minute. Meanwhile, there is no icon to create video directly, but it has a feed to access the content. This content is created by several bloggers, portraitists, and chefs. Although users will also have the opportunity to upload their own videos and share them with the community.
To do this, you must request to be part of the video platform. Thus, Tangi makes sure that the videos focus on the themes of the app, and prevents users from uploading whatever they want. Right now, anyone can access Tangi, but the application only works on the iPhone.